Testimonials
TheMPVService is trusted by thousands of happy clients. see What they have to say about us.

Mat Harper, Florida
---
I spent a few weeks at Ocean Landings and I was very pleased. Location is great, it is centrally located to all the attractions in central FL, many great restaurants nearby and the beach is very safe and nice.The staff is the nicest I've seen. Can't wait to go back next year. I am so happy I found TheMVPservice and take part in such vacations.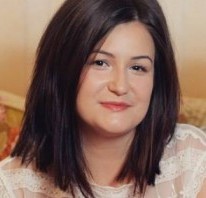 Donna Moris, Virginia
---
Lovely resort! A lot of their rooms have beautiful views of the Gulf, and there are a lot of ocean birds flying around overhead and on the beach. I think it is a good place for nature lovers.Great access to the ocean right beyond the pool. The hot tub was the topping on the cake. We'd love to go back there!! Im happy I bought some timeshare in Caribbean Beach. Thanks TheMVPservice !!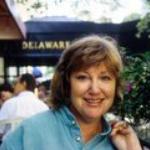 Anca Breb, California
---
Great vacation at Seascape! Seascape was centrally located and provided an excellent home-like place to stay. We were surrounded by palms and beautifully kept pools. Directly across the street from the ocean, the complex is surrounded by lagoons and bridges and is very relaxing. Definitely recommend this location! I would buy timeshare there anytime.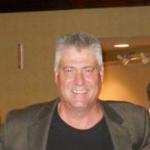 Daniel Bronson, North Carolina
---
Without the MVPservice we probably would not be so confident to go to Barrier Island. We really liked the area. You can see the ocean from the balcony but can only occasionally hear the waves. The pool is very nice. The interior was clean and comfortable. The staff is absolutely wonderful to work with, and we really enjoyed our stay.


Martha M Masters, Florida
---
Thanks to this site, and this service, I had a great time in Ocean Pines. The units were very nice, great for a family or group of friends. The pool and hot tub functions correctly, and are well maintained. If you primary goal is to spend time at the beach, go out for a few dinners, and relax: This is a good place to stay.


Ben Kurtman, Michigan
---
Great family vacation place! The beach area is great for families with boat rentals, beach chairs and roped off swim areas. Lovely condos on the side of a mountain surrounded by trees. Lots to do at the resort! TheMVPservice offered me the vacation of my dreams.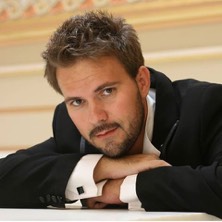 Bob Larson, Texas
---
Spectacular view ! The view from the living room and the balcony was amazing. Staff was pleasant. Unit was clean and cozy. High in the mountains and away from crowds.All in all it was very quiet and pleasant. I would definitely recommend this trip to anyone looking to enjoy the mountains! Great services, finally our needs are listened.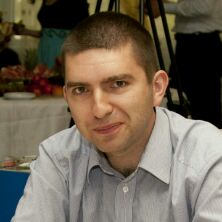 Mike Hauser, Wisconsin
---
Nice resort! A huge private deck and balcony overhead. The indoor pool was great when it rained…The Community Store nearby had anything you could need. The staff were friendly & helpful; the unit was clean. Great place.I was also amazed by the professionalism of TheMVPservice  staff. Thank you.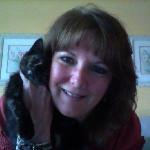 Becky Cox, Indiana
---
Very nice and peaceful place. You can relax and enjoy the nature, or do all the activities you can do there. It really is a place for anybody. Inside is quite nice also, the rooms are clean and welcoming. It can be a good place to buy timeshare. Definitely recommend the place!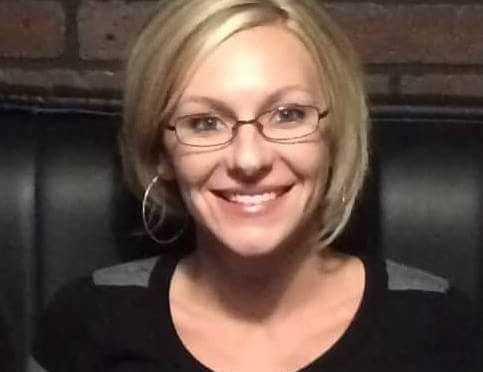 Amber Hackett, Ocean Landings
---
Everyone that knows me knows that Florida is my home away from home, specifically Cocoa Beach. When I was a year old, my parents took a vacation there and sat through a time share presentation to get tickets to an amusement park. They ended up buying a unit and had no idea at the time, how greatly it would impact our family for generations to come.
Every summer we would pile up in the car and drive from Indiana to Florida for our family vacation. I even remember my older brother bringing one of his friends with us once. When I turned 8 we moved to Arizona but that didn't stop us from going to our vacation spot every summer. Most people that live in Arizona go to California for their trips but not us. We could easily have transferred to a different place closer after we moved but it never felt right.
Over the course of my life I have moved close to 10 times. Sometimes it was from one city to another and other times it was out of state and back again. One thing that has always been a constant in my life no matter where I am living is my parent's time share. The unit would always welcome us with open arms. We loved to look around and see all the changes that had been made during the remodels. Up until a few years ago, they would launch a shuttle at the Kennedy Space Center some time during the course of our week. It was always the coolest thing because we could sit on our balcony and watch it. We developed routines and traditions while we are there over the years. At least one morning we have to walk across the street and have breakfast at Denny's. We always go to the Ron Jon Surf Shop and buy at least one t-shirt a piece. One night we go to the pier for dinner and people watching. On Tuesday nights we head down to the pool for live entertainment and swimming. And since my late teens I have added a tradition just for me. I wake up early before the sun comes up and will walk up and down the shore as the sun rises. This is my time alone to thank the Lord for everything He has given me. Sometimes as I'm walking the beach, I find some of the most amazing sea shells.
I remember my parents talking about selling the time share once because we kids were getting older and they thought it wouldn't get used as much. Let's just say, the idea was vetoed. Boy I sure am glad they never sold it. 3 years ago my mom passed away suddenly and left a large hole in all of our hearts. I feared going back to Florida because I knew how many memories it held there but fear didn't stop us from going. Once I arrived and let the memories flood my mind, I knew there wasn't any reason to be scared. I actually felt closer to her and more peace knowing how much she loved it there.
Now I am 30 years old, married with 2 children of my own and we all count down the months until we are in Florida again. In fact, my husband and I now own our own unit at Ocean Landings. My children have grown attached to it as well. I can't even begin to explain how wonderful it is to bring them to my happiest place on Earth and to see them making their own happy memories. If it weren't for my parents trying to get tickets to Disney World, I would never have a home away from home. Our time share holds a piece of my heart and I will forever be grateful for all of the wonderful times I have had there.
Thank you for allowing me to share a special part of my life with you!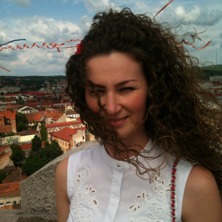 Theresa Watson,
---
This year long journey of Discipleship Counseling has taken me to a destination that I never knew existed.  It is a destination that I will call PEACE.  I never truly understood what living in God's peace meant.  Now that I am experiencing it, I never want to leave.
My journey to PEACE started with the weekend seminar.  This seminar started me on the road to understanding what my re-birth really meant.  To no longer be in the lineage of Adam but to be adopted into the family of God was such a revelation to me.  However, at this time when I entered the road which would lead me to PEACE, I still had no idea what my destination was.  I just knew that I wanted to travel this road and not deviate from where God was leading me.
Each course was a different stop on the road to PEACE.  Some were troubled stops and some were brief but rewarding.  The most troubling stop was Untangling Relationships.  This stop gave me a name or identification of who I was: Co-Dependent.  This was upsetting to me because I thought that most of what I did, I did because I was just being nice.  Now, I understand how controlling and manipulative I was acting.  This behavior was a result of being sexually abused for many years as a child by my biological father.  Since I had no control over my life then, I did everything in my power to control everything as an adult.  Being made aware of this has changed the way that I deal with my family, friends, and especially the girls in my Overcomers Group.
Another difficult stop on my journey was at Inner Healing Prayer.  During this stop, the Lord so gently revealed to me where He was during the abuse that I endured and why he allowed it to occur.  He told me that He was right there with me and that He was troubled and hurt by it as well but that He knew that I would be strong enough to endure and to be healed for His Glory and that I would be willing to share my testimony with others.  By sharing my testimony others who had similar backgrounds could receive hope and healing and learn to rest in the total Love of our Lord and Savior Jesus Christ.
Other stops were for the acquisition of knowledge to help when counseling and/or leading others in the Overcomers Group which I lead at Club Zion.  One of these stops was Addictive Thinking which was incredibly helpful in giving me the knowledge I need to understand the women in Overcomers.
As I traveled along the road to PEACE, the Lord revealed so much of where he was taking me when I stopped at various "Rest Stops" which were the extra-reading assignments which were required for graduation.  The Bondage Breakers and Victory Over The Darkness by Neil Anderson made me so aware of the ways that we innocently allow Satan a possible stronghold into our lives.  I am so much more conscious of the books, shows and music that I allow into my home, car and workplace.  The Life Set and Lifetime Guarantee by Bill Gillham was so enlightening.  Bill and Annabel gave me so many "real life" tools on how to allow Jesus to live His life through me.
One of the most meaningful Rest Stops was at The Rest of the Gospel.  This stop taught me so much about the other side of the Cross.  The understanding that living the Christian Life is to really allow Jesus to live His life through me was true revelation.   I just received a case of these books to use as a teaching for my Overcomers Group.  This book changed my life and moved me so much closer to my destination of PEACE.  After reading this book I realized that the Rest Stop that I was at was only two exits from my final destination of PEACE.
The last Rest Stop was only one exit away from PEACE and catapulted me to my destination of PEACE.  This Rest Stop was entitled Search for Self-Worth.   This DVD series by Malcolm Smith came at the perfect point in my journey.  Of course this was not a coincidence as the Lord knew exactly the right time that I would be ready to receive this message.  Malcolm's dynamic preaching on self-worth gave me so much understanding on where my value should come from.  These DVD's allowed this mind knowledge to become MY HEART KNOWLEDGE.  The one thing that truly truly truly changed my life and planted my feet in my destination of PEACE was the realization that Jesus was sexually abused as well.  When he hung naked on the cross for all to gawk at and belittle, He felt my shame and my pain and my confusion and my un-forgiveness.  Until that moment when Malcolm said that, I always felt that yes Jesus experienced all things when he came and took human form, but not what I experienced.  At first I was so sad that Jesus had to experience sexual abuse but then I was elated to know that He did truly understand what I went through and took it with Him to the cross.  It was no longer my shame to bear.  JOY JOY JOY!!!  I danced around my house, luckily I was home alone, but not really, because Jesus was dancing with me.  I cannot express in words how liberating this revelation was.  All I can say is that I have now reached my destination of PEACE and will protect it with all of my being.  All of the other tools that I learned along this journey will enable me to protect my PEACE and to be aware of things, feelings, people, circumstances, etc. as they come my way from Satan who will do everything in his willpower to steal my JOY and PEACE!!!
The Lord revealed to me during Inner Healing Prayer that He is happy with the road that I am on regarding my ministry.  He wants me to continue with Overcomers and will reveal to me if and when he wants me to take a different direction.  I would love to be able to take what God has taught me throughout this year which culminated in the Christ Centered Counseling Workshop and allow the Lord to use me to counsel women.  I have a strong desire for my husband and I to possibly get involved in marriage counseling, of course if that is the Lord's will.  I have left behind my "bull in a China Shop" personality and am now waiting to hear clearly from the Lord where he wants to take me.  If His desire is for nothing to change at this point in my life, then I will be content in that as well.
I have arrived at the destination of allowing Jesus to live His life though me which brings me total and complete PEACE!!
Thank you so much to all of you at WEGO for being my Travel Guides along this rocky road that led me to PEACE!!!