The perfect getaway vacation awaits you in quaint and charming Duck, North Carolina. Enjoy the romantic activities of a small town village.
With miles of exotic beaches, Duck and the Outer Banks will place you in the most relaxing location and offer you a refreshing stay in the ocean front hotel, Barrier Island Station Duck.
---
Location Details
The Barrier Island Station Duck is located at the north end of the Outer Banks in Duck, NC. This town is compacted with historical facts, beautiful sandy beaches, and charming shops.  Not to mention numerous quality restaurants loaded with fresh seafood and other NC specialties.
The Barrier Island Station Duck places you directly ocean front to the Atlantic Ocean and within short distance to any of the Outer Bank towns. Fully furnished kitchens, tennis courts, and an outdoor swimming pool are just a few of the wonderful amenities you'll find on the property.  Visit the historic Wright brothers museum only minutes away; or the Jamestown settlement on Manteo.
The 30 miles of beautiful beaches are a great relaxation point for visiting the Outer Banks. The Barrier Island Station Duck offers incredible ocean views and will give you direct access to the beach. Galleries, wildlife parks, and historic tours are some of the many attractions that surround the beaches. With so many activities to choose from, your time will be filled with historic adventure.
Resort Amenities
o   Indoor and outdoor pools
o   Jacuzzi
o   Outdoor kiddy pool
o   Sauna
o   Tennis court
o   Exercise room
o   Fish cleaning station
o   BBQ grills
What to do and surroundings
Food
Activities
o   Water Tours
o   Sailing and Water Sports
o   History
Useful Links:
http://www.outerbanks.com/duck.html
http://duckncguide.com/
http://www.townofduck.com
http://www.travelchannel.com/interests/beaches/articles/duck-north-carolina
Agents: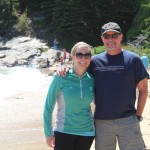 David C. Jones
Mobile: 757-206-3401
Email: david@themvpservice.com
NCRE Broker