Outer Banks beach Club 1 & 2
Enjoy the beautiful beach scenery when you visit Kill Devil Hills on the Outer Banks of North Carolina. The sunshine and sandy beaches will have you relaxing in no time.
Enjoy the beautiful views of the ocean or participate in one of the many fun activities available in the Outer Banks area.
Take a virtual tour of the resort!
---
Beach Club Slide Show from Joseph Takacs on Vimeo.
Location details
Outer Banks Beach Club (3,715 image views – 360 Tour)
The Outer Banks Beach Club and Outer Banks Beach Club II has the room that will fit your traveling desires. One bedrooms all the way up to spacious three bedrooms that can sleep 10.  Enjoy the breeze of the beach and endeavor into new adventures through the many activities that the beach brings. Windsurfing, parasailing, and pontoon boats are just a glimpse of the many water activities the Outer Banks has to offer.
The one- two and three-bedroom units at Outer Banks Beach Club I include a fully-furnished kitchen with a microwave and refrigerator, private balconies, Satellite TV with a DVD player, Jacuzzi tubs in all three-bedroom units, and hairdryers in all units.
The outdoors is even more enjoyable when you visit the beaches of the Outer Banks. Take advantage of the many amenities that will be found on these beautiful resorts. Enjoy the indoor heated swimming pool, Jacuzzi and tennis court. With so many activities on the resort property, you won't have to leave the area to have some fun in the sun.
Amenities
o   Outdoor and indoor pool
o   Jacuzzi
o   2 Childrens wading pools
o   Shuffle board
o   Tennis court
o   DVD rentals
o   WIFI
o   Daily events
What to do and surroundings
Food
 Activities
o   Water Tours
o   Sailing and Water Sports
o   History
Useful Links:
http://www.outerbanks.com/
http://visitob.com/
http://travel.usnews.com/Outer_Banks_NC/
http://obxguides.com/
http://www.outerbankschamber.com/
http://www.outerbanks.org/
http://travel.nationalgeographic.com/travel/road-trips/north-carolina-outer-banks-road-trip/
http://www.outerbankstours.com/
Agents: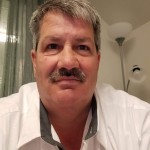 Mark Entwistle
Email: marke@themvpservice.com
Mobile: 252-573-0824
---
What others think about this location
---
Interested in this location or want to find out more?
Fill in the form and we'll get back to you asap!
---
Online rentals and resales
Select online rental and resale inventory is also available through RedWeek: