Take a stroll along the beautiful beach, a walk down the sound-side pier, or a swim in the Atlantic to relax and enjoy the Outer Banks lifestyle.
The area's shopping, dining and live entertainment venues make Ocean Pines an impressive vacation possibility.
---
Ocean Pines Slide Show from Joseph Takacs on Vimeo.
Location Details
Situated in the quaint village of Duck, Ocean Pines is an escape to the quieter part of North Carolina's Outer Banks. The property's 1- and 2-bedroom units feature private balconies, full kitchens and fireplaces.
Activities in the Outer Banks offer something for everyone. Being a coastal location, fresh seafood is always available at local restaurants.
Additionally, the 30 miles of beaches in the Outer Banks provide a plethora of activities such as diving, parasailing, sailing, windsurfing and more. Fishing is also a popular activity among guests in the Outer Banks.
Guests may also enjoy hang gliding, bird watching, air tours, pontoon boat rides and more in the area.
Amenities
o   Indoor pool
o   Jacuzzi
o   Tennis courts
o   Exercise room
o   Playground
o   Arcade
What to do and surroundings
Food
Activities
o   Water Tours
o   Sailing and Water Sports
o   History
Useful Links
http://www.outerbanks.com/duck.html
http://duckncguide.com/
http://www.townofduck.com
http://www.travelchannel.com/interests/beaches/articles/duck-north-carolina
Agent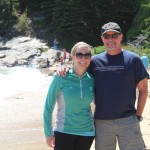 David Jones
Email: david@themvpservice.com
Mobile: 757-206-3401
---
What others think about this location
---
Interested in this location or want to find out more?
Fill in the form and we'll get back to you asap!
---
Online rentals and resales
Select online rental and resale inventory is also available through RedWeek: